Joe FitzPatrick - Technical Keynote
Making the most of your Hard(ware) work
It's true. Hardware is hard, and the cards are stacked against it. Longer dev cycles, fewer iterations, tangible costs and nonzero risk of bricking stuff makes software look warm and fuzzy by comparison. On the flip side, a little bit of hardware goes a long way. Due to ignorance or laziness, it often catches the blind eye, which makes for some surprisingly vulnerable entry points to a system. I'll start by showing off a few simple tricks (including a couple new ones) that depend on electrical, logical, and physical access to a system that might seem trivia, insignificant, or out of scope - but then we'll take a look at several scenarios where we could chain those tricks and escalate to full-blown system pwnage. I'll then pick apart each scenario to see what we can learn from a strategy perspective - how we make the most of a little hardware know-how, and how we can leverage simple hardware solutions to hard software problems - as well as how we can measurably harden a system against basic hardware attacks with just a little effort. Hopefully you'll come away realizing that hardware isn't always as hard as it seems, so both attacking with and defending against it are not only feasible, but essential.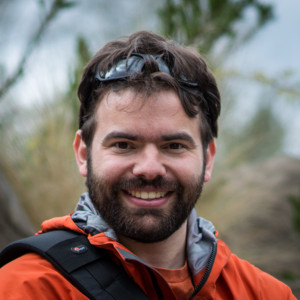 Bio:
Joe FitzPatrick (
@securelyfitz
) is an Instructor and Researcher at SecuringHardware.com. Joe has spent over a decade working on low-level silicon debug, security validation, and penetration testing of CPUS, SOCs, and microcontroller. He has spent the past 5 years developing and leading hardware security-related training, instructing hundreds of security researchers, pen-testers, hardware validators worldwide. When not teaching classes on applied physical attacks, Joe is busy developing new course content or working on contributions to the NSA Playset and other misdirected hardware projects, which he regularly presents at all sorts of fun conferences.
Peter Gutmann - Technical Keynote
Cyberwar before there was Cyber: Hacking WWII Electronic Bomb Fuses
While the Allies went to war with mechanical and chemical bomb fuses whose origins dated back to the 19th century, Germany put a large amount of effort in the 1920s and 1930s into designing and fielding high-tech electronic fuses, which were far more reliable and versatile than standard chemical and mechanical ones. This led to an ongoing arms race that lasted throughout most of the war, with Allied bomb disposers coming up with increasingly ingenious ways of hacking the fuses and German armourers countering with ever-more-fiendish fuse designs. "Cyberwar before there was Cyber: Hacking WWII Electronic Bomb Fuses" covers the details of the contest between the attackers and defenders.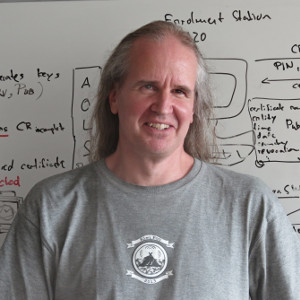 Bio:
Peter Gutmann is a researcher in the Department of Computer Science at the University of Auckland working on design and analysis of cryptographic security architectures and security usability. He helped write the popular PGP encryption package, has authored a number of papers and RFC's on security and encryption, and is the author of the open source cryptlib security toolkit, "Cryptographic Security Architecture: Design and Verification" (Springer, 2003), and an upcoming book on security engineering. In his spare time he pokes holes in whatever security systems and mechanisms catch his attention and grumbles about the lack of consideration of human factors in designing security systems.