-
Dr Silvio "The Doctor" Cesare
Conference Organiser/CFP Chair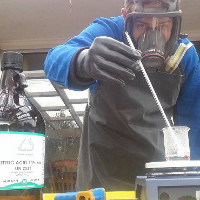 Silvio is a dodgy hacker hiding beneath the veil of academia legitimacy. He loves the technical side of everything and is always after learning and discovering something new. Where others will shy away from things they don't know, Silvio will embrace it. He loves engaging with people on anything computer security and if you mention his power glitching he will talk to you all day.

Inara
Conference Organiser/Infrastructure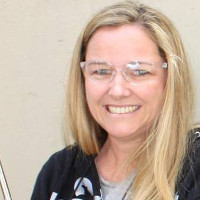 Kylie is a Network Engineer, currently working on major Datacentre, WAN & LAN projects. She specialised in Teleco and DSP during her ANU BEng studies and has had the opportunity to work in a variety of specialisations. As a Cellular Engineer she participated on the rollout of the first cellular IP network in Australia. She has since become a datacentre and network security specialist, currently working towards her CCIE.
Pat Gray
Media Guy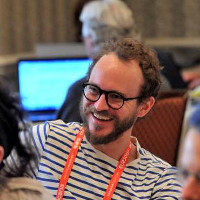 Pat is the presenter of the Australian Infosec podcast Risky Business. Ranked as 'must follow' by Wired magazine, it is popular due to Pat's unique style of witty, fast-paced and honest view of InfoSec. Pat doesn't shy away from the untouchable issues of Infosec while still remaining down-to-earth and approachable. BSides Canberra is proud to have his support.


Neal "Mr Nice-Guy" Wise
Graphics/Network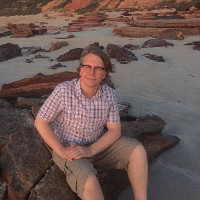 Neal is the Director of Assurance, a premier Australian Pentesting company. He has worked in the Infosec Industry possibly since its inception. His specialties include wireless & mobility security; security review services (penetration testing, review & audit); multi-user systems (UNIX / UNIX-alike systems, VMS, etc). Neal is famous for having the most awesome company t-shirts at hacker conferences. If you can score an Assurance t-shirt you are winning.
Glenn 'devalias' Grant
Staff/Security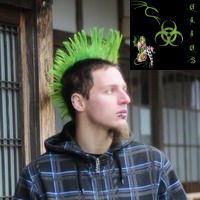 Born to the internet and raised in a dark cave somewhere in the Snowy Mountains, Glenn is a full-stack, polyglot developer with an acute interest in the offensive side of security (and a love/hate relationship with jargon). Whether it's something familiar or seeing just how deep that new rabbit hole goes, if it involves tech, caffeine or adrenaline, you'll likely find Glenn somewhere close by.
If you are interested in volunteering for BSides, please email:
[email protected]