Venue
BSides Canberra 2017 will be held at the
Canberra Rex Hotel
- hosting hackers since 1999.**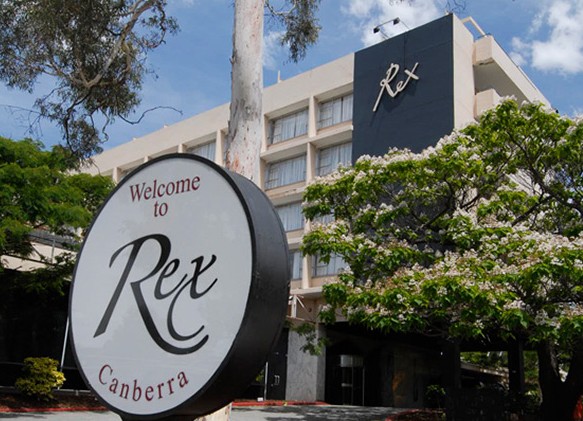 BSides Canberra has booked all function space at the Rex including the "Great Room", "Grand Ballroom" and "Conference Room", allowing a huge plenary space plus plenty of room for our breakout
events
.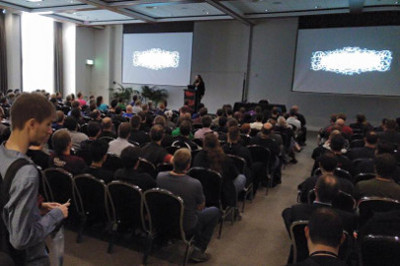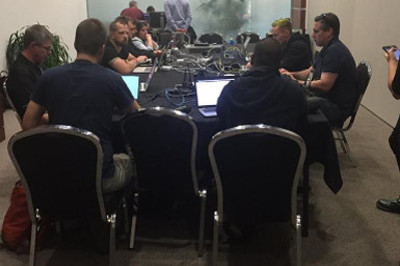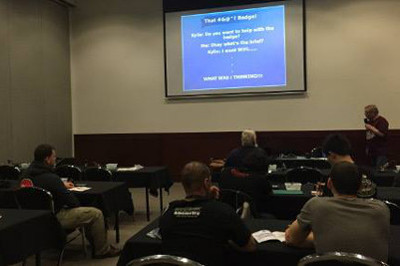 The Rex is on Norbourne Ave, 1.9 km from Canberra city centre and just a short walk from the Hotel is Canberra's newest hot spot, Lonsdale Street, oozing of cool, immerse yourself in the boutique shops, trendy bars, award winning restaurants and quaint casual eatery's lining the street.
Address: 150 Northbourne Ave, Braddon ACT 2612
Phone:(02) 6248 5311
Bookings can be made by phone. Please quote "BSID17" when booking your accomodation to receive the BSides Canberra accomodation special rates: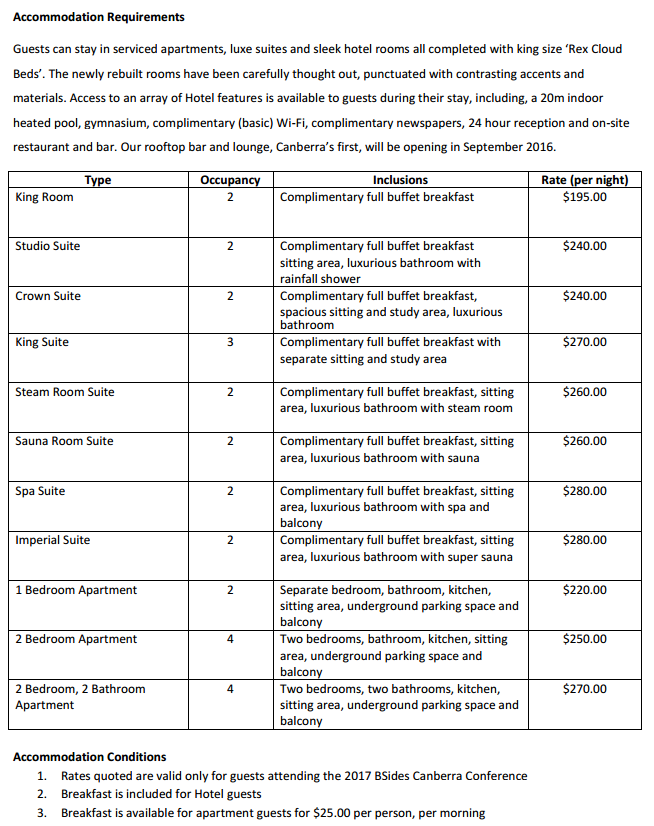 -->
** Those of us older in infosec will remember the Rex from yours and our favourite Computer Fairs - a place to buy cheap and second-hand parts. But gone are the porn star red carpets and brown walls smeared with the sweat of nerds shopping for a bargain. However, despite its shiny new facade, polished marble floors - we know at its heart it has been, and always will be, a place for hackers to meet and mingle.